The Secular Woman Board of Directors wishes to express our gratitude to Bridget Gaudette, who resigned today from her post as Vice President of Outreach. As one of the four founders of the organization and the chair of our most active and prolific committee, Bridget was the first producer of BLASfemme, our monthly e-newsletter, and took on the responsibility for much of our dynamic website content such as Member Spotlights and Her*Story. Bridget also conceived and managed Atheists Breaking Through: The Reveal, Secular Woman's 2013 calendar of multicultural portraits. Her energy and passion have played a lasting role in the developing culture of our fledgling organization.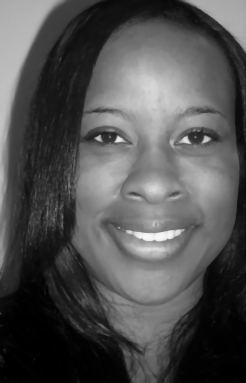 Bridget came to Secular Woman as an enthusiastic secular activist with current and past ties to organizations like the Orlando Freethinkers & Humanists, Black Nonbelievers of Metro Orlando, Young Nonprofit Professionals Network, Humanists of Florida Association, Foundation Beyond Belief, American Atheists, and the National Atheist Party. She blogs about atheism and related topics at Emilyhasbooks.com.
As a Board of Directors, we wish Bridget all the best in her next adventures and look forward to seeing her at secular events. As women and friends, we send her hugs and the honest truth: we already miss you, Bridget.
– Kim, Brandi, and Mary Ellen